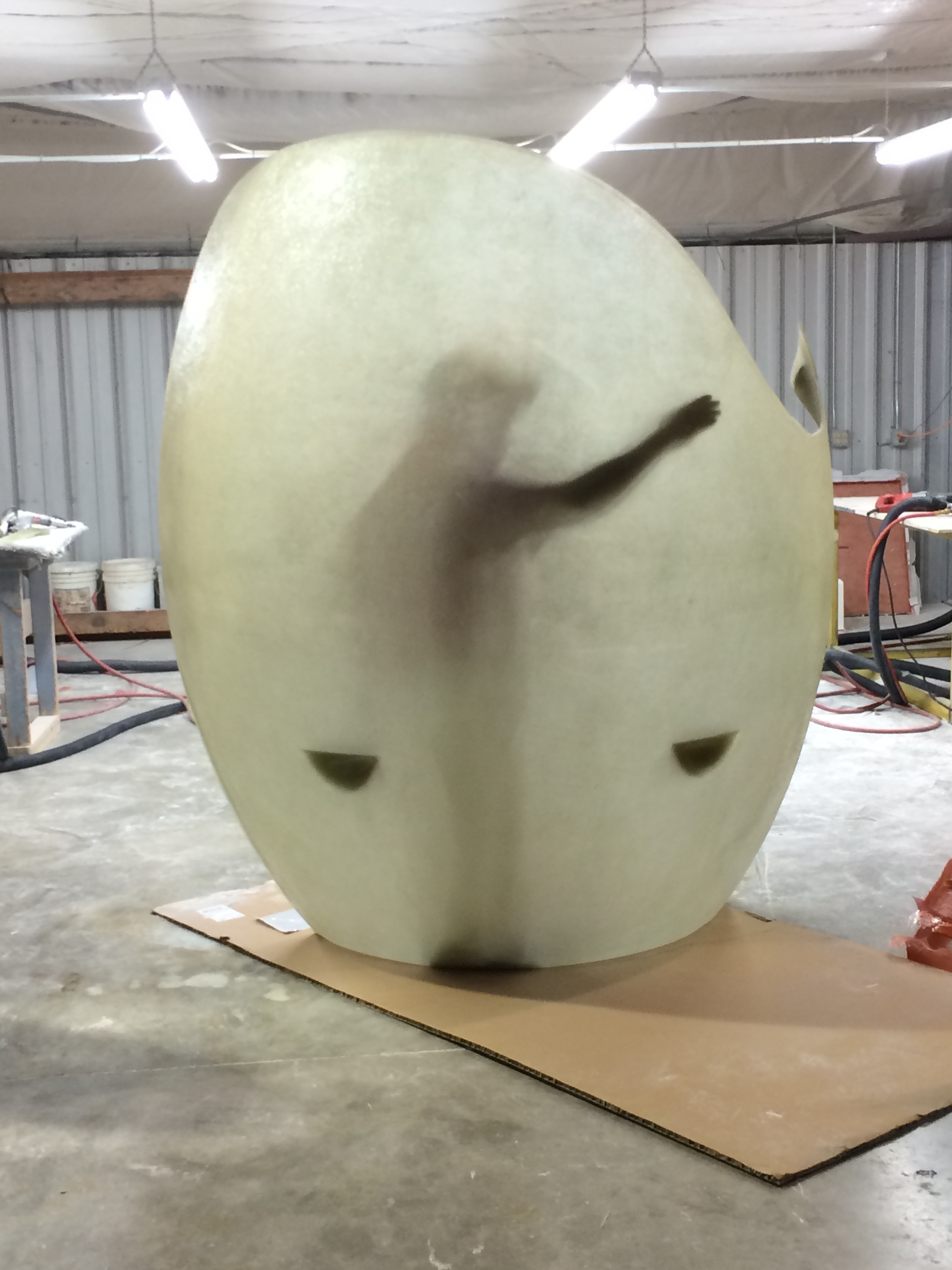 + + + + +
Early material studies of translucent FRP and thickened edge details.
+ + + + +
Low count production tooling. Milled by CW Keller, and finished by Windsor Fiberglass, these "temporary" molds are designed to facilitate production of low run projects. Each mold is capable of yielding dozens of parts before fatigue sets in. This proprietary work flow is suitable for projects where long term production tooling is not required, but part consistency and reproducibility is critical.
+ + + + +
Pod lamination. Each shell received many layers of fiber reinforcement to build up the varied thicknesses the design called for. Each half of the pod took one week for the full lamination process.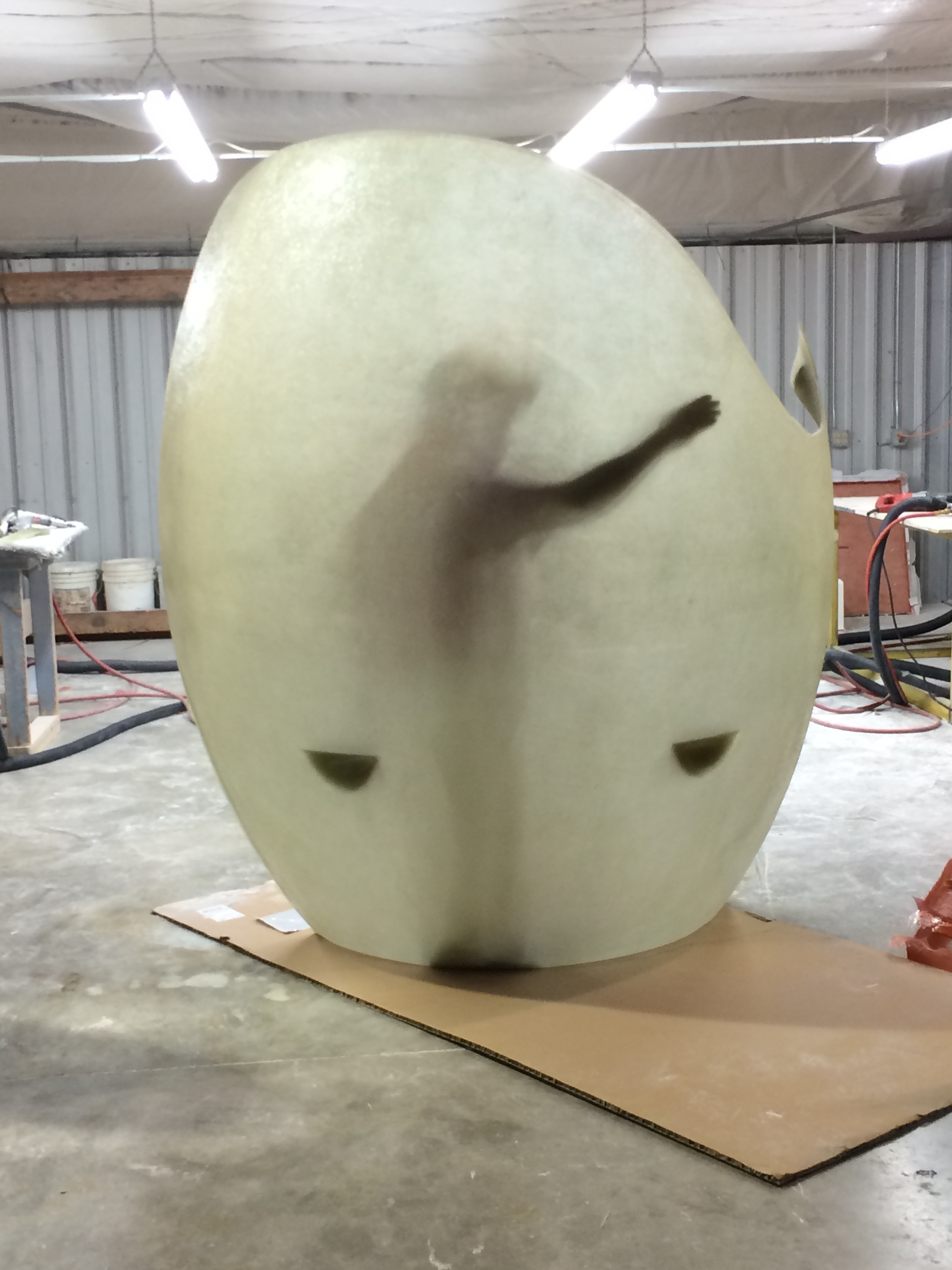 + + + + +
First part prototype. The job called for a first article prototype to be field approved prior to the manufacture of complete job.
+ + + + +
Pods prior to final trimming and finish procedures.
+ + + + +
Final pods in Cabot Library.